Guys, I need your help. Anyone here who works for QBE Insurance Group Limited? I just want to know if this is legit. I'm going to buy an Amazon gift card worthing $100. Filipino nagrecruit me through truelancer so it's not sure if this is scam or not.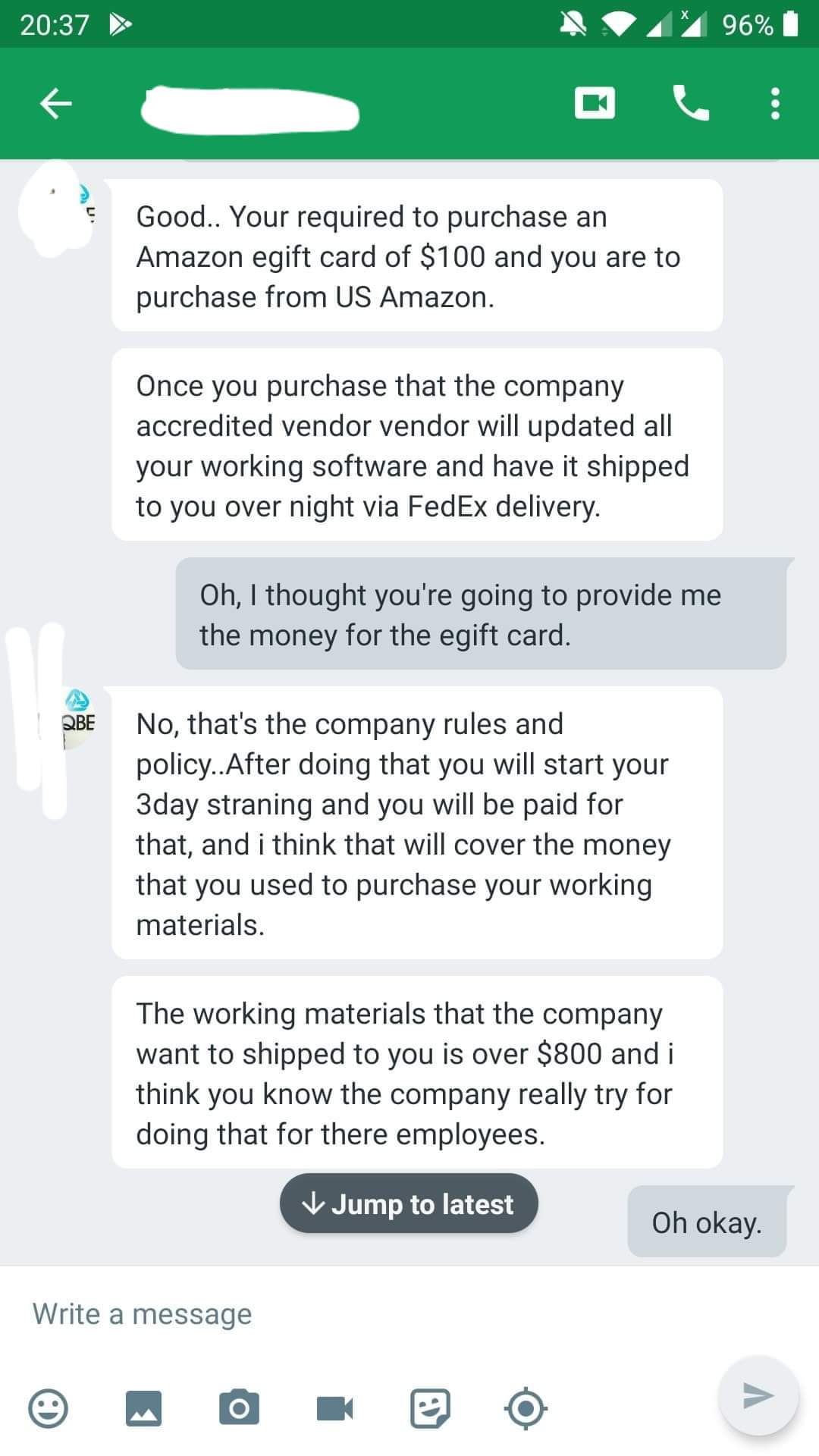 Hi I'm an employee of QBE and anything that involves money either by giving or receiving should have been reviewed by the Risk team of the company. You may reach out to QBE Philippines page to call their attention that the company name is being used to fool people.
SCAM - Anything that requires you to purchase/buy or spend something is a SCAM.
I used to work for QBE. They're a big insurance company based in Australia. Pero scam to. They're using QBE's name. Kaloka. Bakit naman nila kelangan mg outsource eh ang laking company nila.
Always remember that a legit client won't ask you for a money first contract but rather than paid training contract.
Scam. If there's money involved before you get hired, it definitely is. Okay lang ung money to buy your laptop or webcam but not a gift card or refundable security deposit.
I work for QBE insurance. And we dont offer freelance work. So thats a scam.
Hello! Looks like you're enjoying the discussion, but you haven't signed up for an account yet.
When you create an account, you can get notifications, here and via email, whenever someone replies to you. And you can like posts to share the love.

0
/
3032

1
/
2787