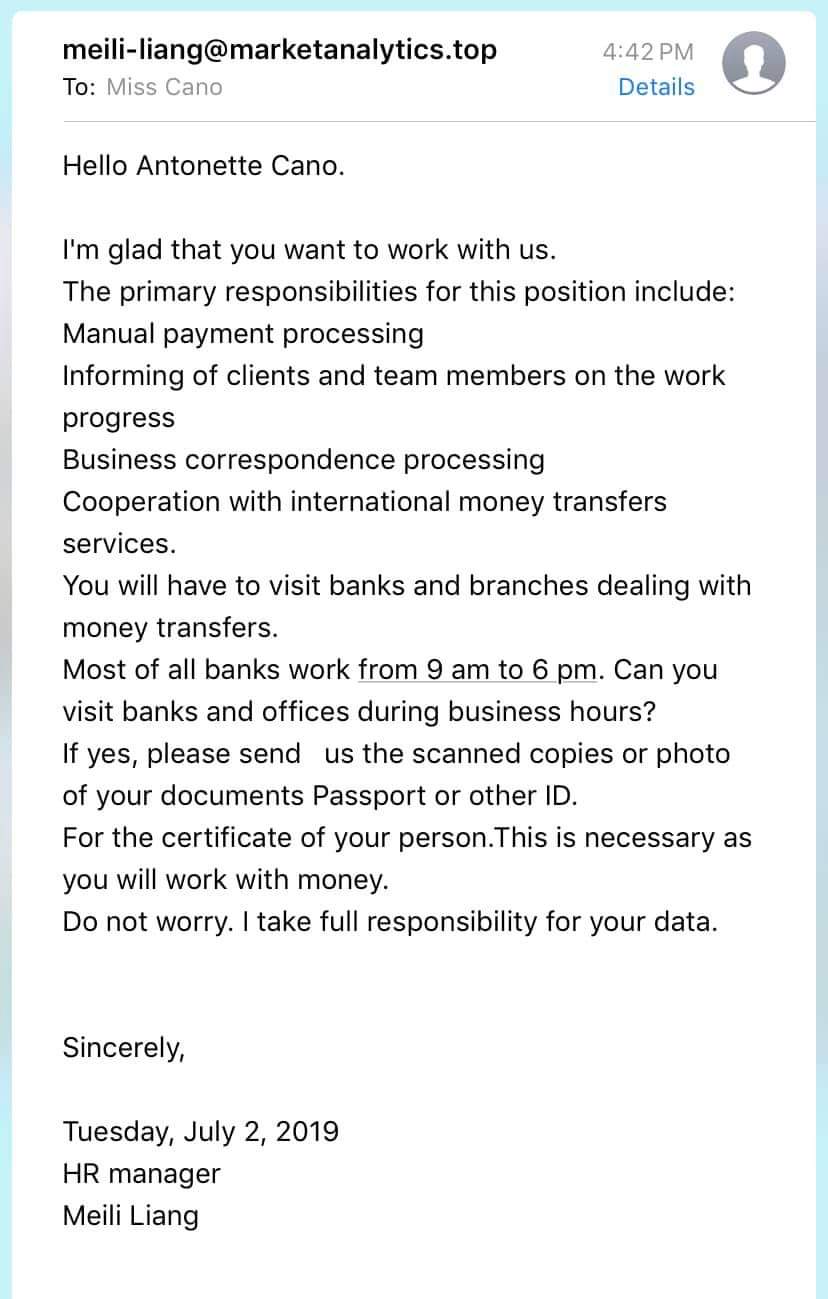 Scam. Some are even asking for a photo of you while holding your ID. Never ever do that. They will use it to scam someone.
@doris Right indeed. Sending passport information is already a red flag.
Hello! Looks like you're enjoying the discussion, but you haven't signed up for an account yet.
When you create an account, you can get notifications, here and via email, whenever someone replies to you. And you can like posts to share the love.