We are in need of 4 full time ESL teachers Preferrably female, 40 yo below with good pronunciation and living near Silang Cavite. Pls send voice clip introduction about yourself.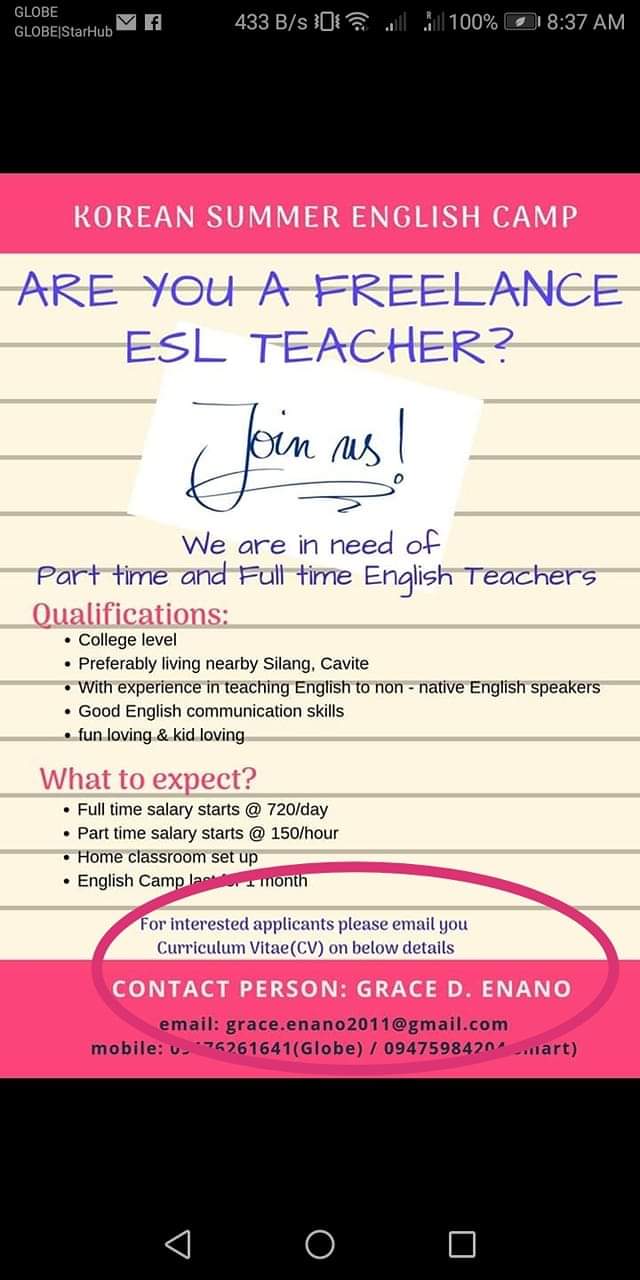 Hello! Looks like you are interested in this job, but you haven't signed up for an account yet.
When you create an account, you can apply for this job and get the latest job alerts via email for free.

0
/
4915