Earn Php 20k up to 150k commission a month + $400 monthly incentive.
Duties and responsibilities:
call the US leads provided following the central standard timezone (flexible sched)
telemarket the cash advance program and provide the necessary information needed
lead generation
Commission and salary basis:
1% commission per approved application
$100,000 approved cash advance = $1,000 commission (around PHP 51,000)
Commission is going to be released every 15th and 30th day of the month via PayPal
In order to get your $400 monthly incentive, you just need to hit the $30,000 monthly sales target which is very doable
Qualifications:
at least 2 years of BPO experience
at least a year of doing outbound calls
fluent in English
with sales/telemarketing background
laptop with stable internet connection is required
great at research
proficient with LinkedIn
If you have the qualifications stated above, kindly send your resume/CV and state the following:
years in BPO industry
years doing outbound calls
your sales/telemarketing experience
Thanks!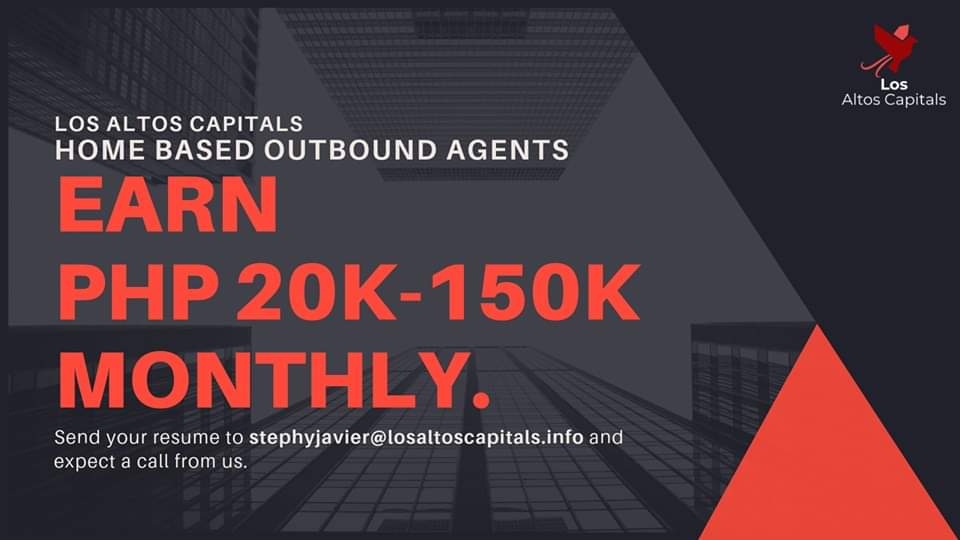 Hello! Looks like you are interested in this job, but you haven't signed up for an account yet.
When you create an account, you can apply for this job and get the latest job alerts via email for free.

0
/
6834